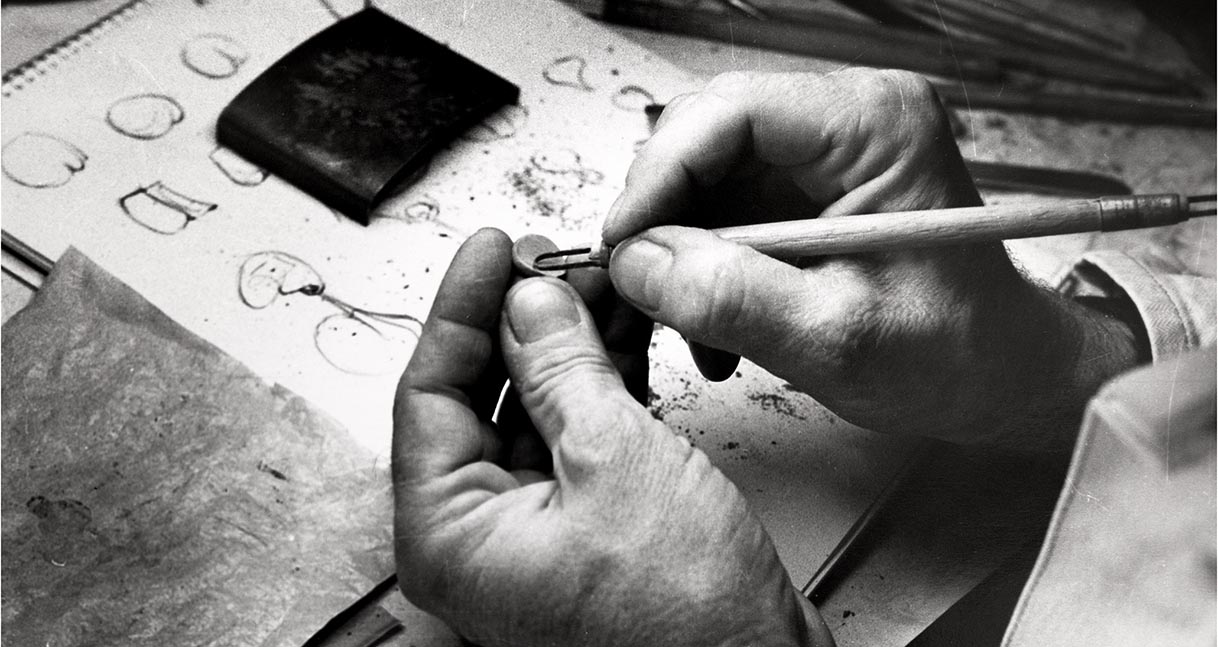 POUL HAVGAARD
Danish pioneering jewelry designer.
International known for his sculptural organic forms and uncompromising aesthetics. The basis of his design language lay in the organic forms and the creation of tension, that is achieved by letting two interesting forms communicate with each other as well as with their surroundings; The body that wears it. The asymmetric forms in his pieces of jewellery create a perfectly balanced whole.
Poul Havgaard made a name for himself in the 1960s with his unique pieces of jewellery and sculptures forged in iron.
He was discovered by the french fashion creater Pierre Cardin with whom he worked for many years. In 1971, Poul Havgaard became one of four head designers at the Finnish firm Lapponia Jewelry. During more than 30 years he continued designing remarkable sculptural pieces of jewelry in Sterling Silver for Lapponia Jewelry. During the same period he made his own production in his workshop in the town of Faaborg – mostly in Sterling silver and bronze.
---
---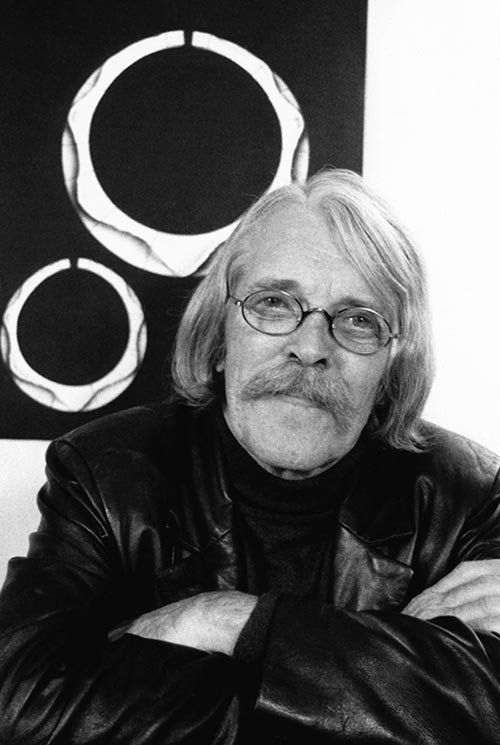 CURRICULUM
---
POUL HAVGAARD 1936 – 2011
1958-1960 Designer Röhrstrand Keramik – Sweden
1969-1973 Designer Pierre Cardin – Paris
1971-2008 Designer Lapponia Jewelry – Helsinki
Own workshop since 1960 in Faaborg, Denmark
EXHIBITIONS SCULPTURE AND JEWELRY
Teatre Espace – Paris
8. Europæiske Sølv Triennale – London
Goldsmith Hall – London
Museum of Applied Arts – Helsinki
The necklace Pretty Earth selected by Europa Nostra 2010
Faaborg Museum
Exhibitions among others in Copenhagen, Stockholm, Oslo, Köln, Wien, Idar Oberstein, Berlin, Frankfurt, Basel, Sydney and Tokio.
Represented at Victoria & Albert Museum, London and
Designmuseum Danmark, Copenhagen.